Maintaining Working Electrode Integrity
Because it is so easy for multiple CVs to be collected in a short period of time, one has to be sure that the working electrode is always in the same condition at the beginning of each scan, otherwise, comparison of different CVs will give incorrect information. If one wants to be sure that this is the case, it is always best to re-polish the electrode between each scan, but this is time consuming, and if non-aqueous electrochemistry is being performed, each polishing threatens in introduce a trace amount of water.
A quick way to check whether the electrode integrity has been compromised is by giving the cell a quick swirl to refresh the solution at the electrode surface, and then, after waiting for the solution to return to quiescence, collect the same CV again and see if they overlay. If there is a significant difference, either a decrease in current or a shift in Ep, the electrode has been coated or chemically modified.
hover over pic for description
In extreme cases, successive scans taken during the same CV will show large decreases in current due to "electrode passivation," or covering of the active surface of the electrode with an insulating (non-conductive) layer of material.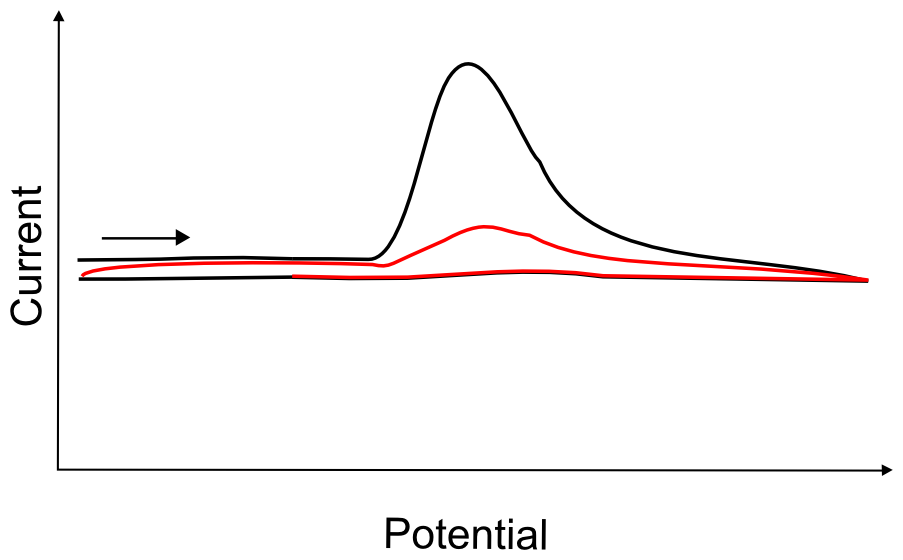 hover over pic for description
In some cases, the stuff that deposits on the electrode may act as a catalyst for certain transformations. Many transition metal based molecular catalysts may decompose and deposit metal on the surface of the working electrode, which can act as a catalyst for some simple reactions. In this case, successive scans taken during the same experiment will show large inecreases in current, potentially following a "step" in current that results from reduction and deposition of the metal.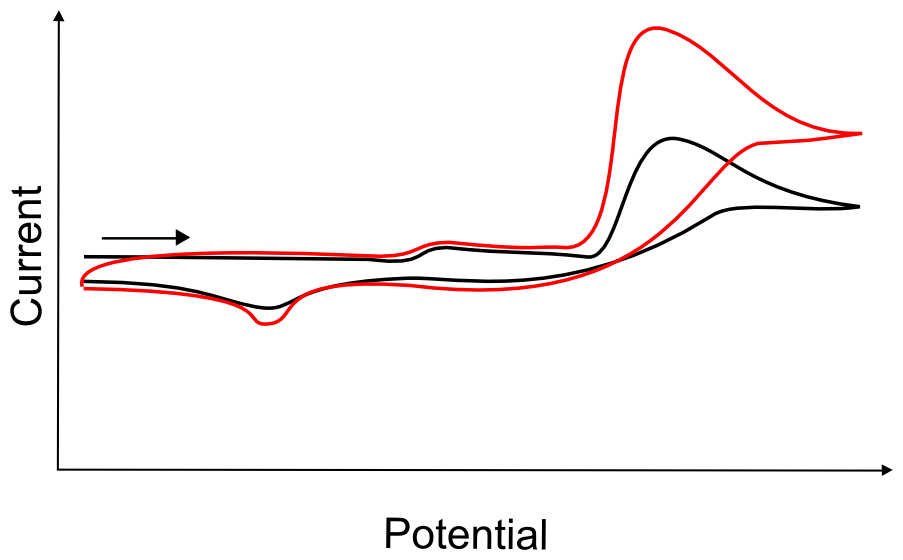 hover over pic for description
If successive scans trace over each other, it is safe to assume that the electrode remains unchanged between scans. It is important to remember that during multiple, successive CVs, it is normal for some waves to slightly decrease with each scan, as the concentration of analyte in the diffusion layer may not be completely replenished in the short time that it takes for a scan to cycle.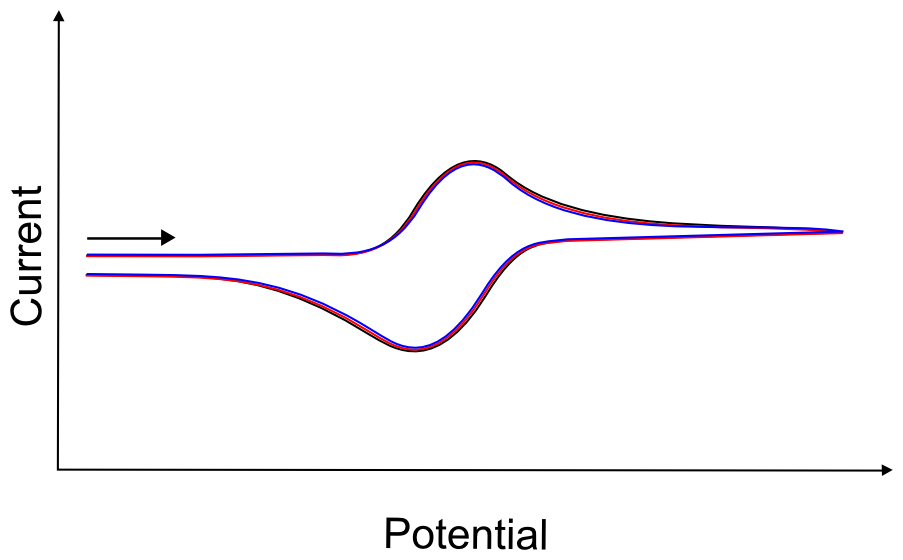 hover over pic for description