Control CVs
If it is convenient, collecting a "blank" or "control" CV will help one determine whether the electrolyte, solvent, and electrodes are properly prepared. In an aqueous solution with a noble metal electrode, the only features that should be present in a control CV are the hydrogen adsorption, surface oxide formation, and surface oxide reduction waves, which are expected in water. For an inert electrode in water, such as glass–like carbon or boron–doped diamond, there should be no features inside of the solvent window. For a non-aqueous solution, regardless of the electrode, the control CV should be flat inside the solvent window.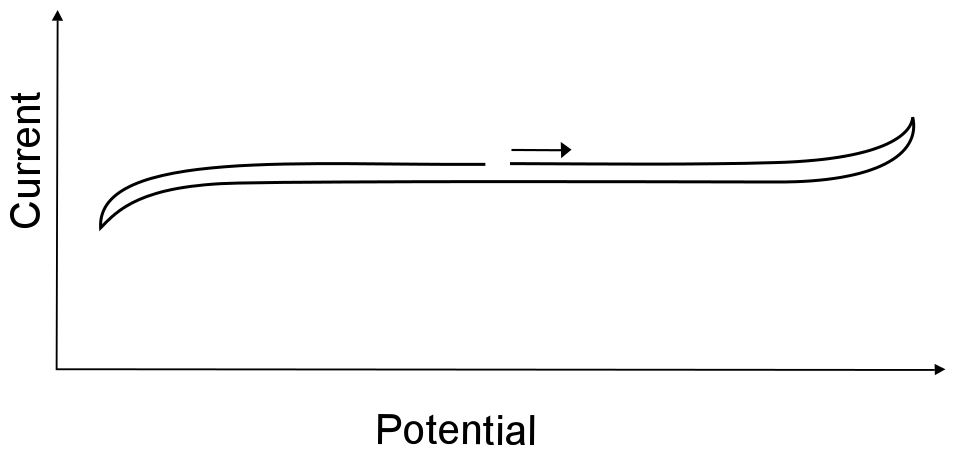 hover over pic for description
If there are any contaminants in the solution, they will show up as current on the CV. For example, insufficiently dry aprotic solvent will show a "bump" on the CV when scanning negatively, whereas a metal impurity will most likely manifest as an increase and plateau in current on the negative sweep, followed by a sharp oxidation/desorption wave on the positive sweep. This type of response is common when a leaky Ag/Ag+ reference electrode is used.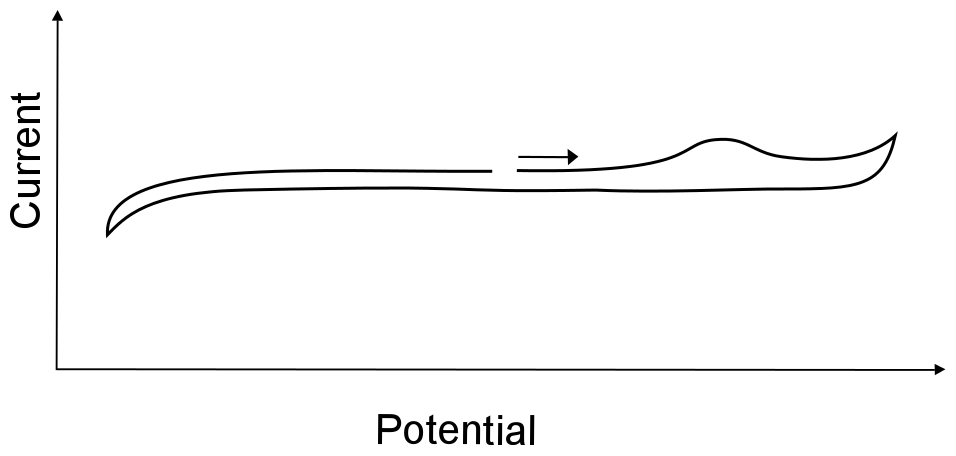 hover over pic for description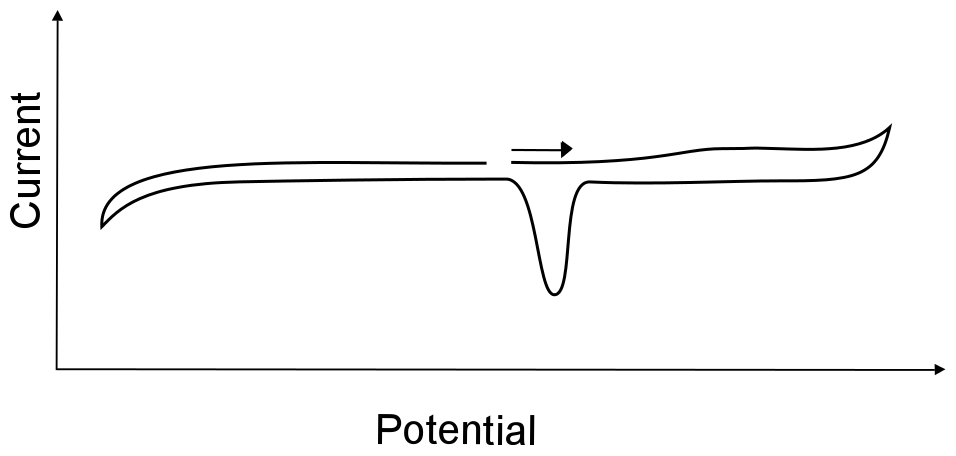 hover over pic for description